Regular price
$150.00 USD
Sale price
$79.99 USD
Unit price
per
Sale
Sold out
Pearl Studded Satin Platform Shoes
Glamorize your formal appeal with our Pearl Studded Satin Platform Shoes. A gorgeous white satin fabric underneath a pearl embellishments that shimmer endlessly make these women's platform shoes a true delight. Enjoy walking in pure comfort as padded cushions and platforms soften your feet with every step.

Key Features
●
Embellished with elegant  pearls
●
Extra cushioned sole for added comfort
●
Platforms soften the arch of the heels while alleviating forefoot pressure
●
Dazzling heels that look good with any formal dress or skirt
Adorn your fashion ensemble with our Pearl Studded Satin Platform Shoes and order yours today!
View full details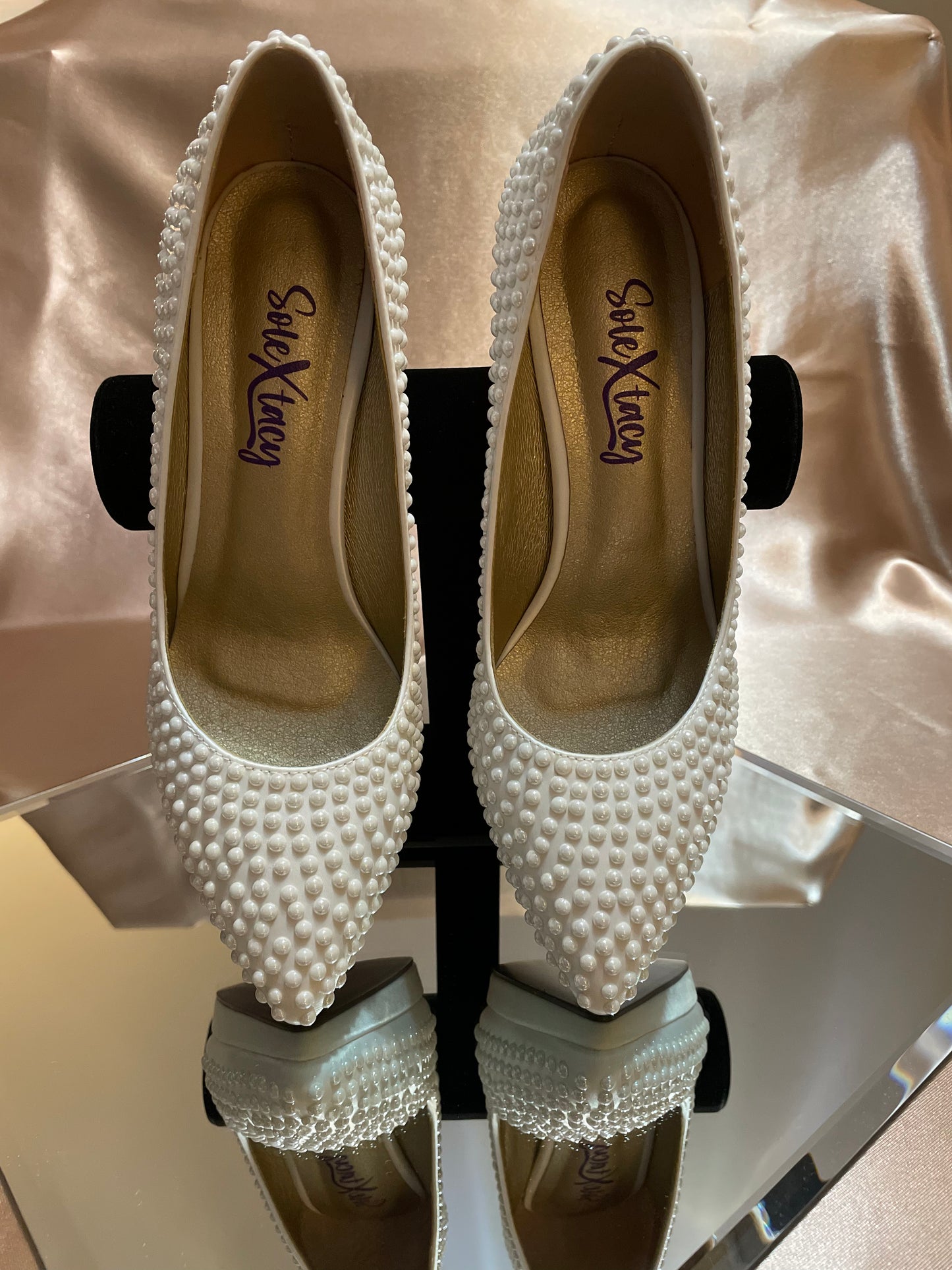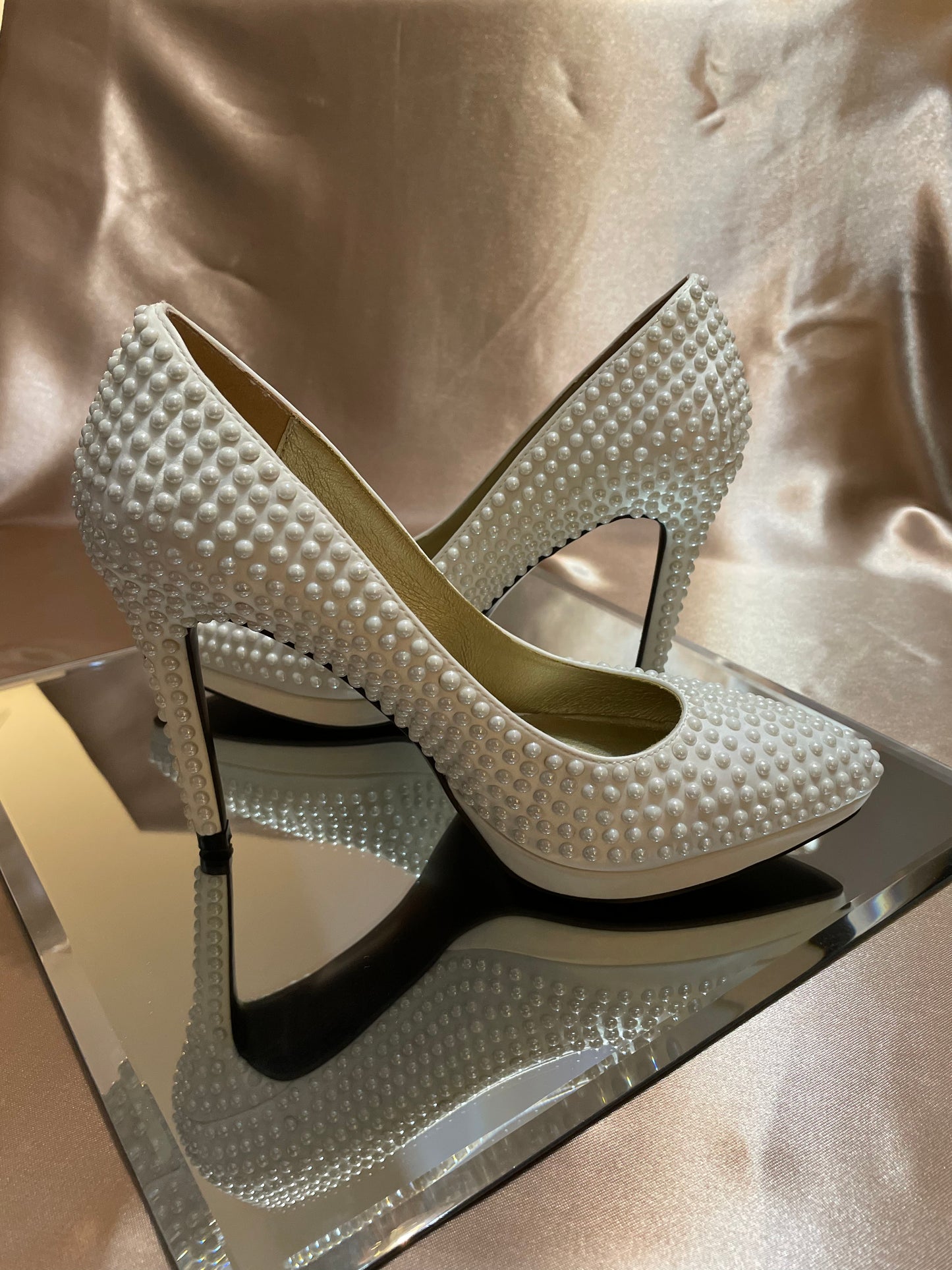 Baby Look at me step
I bought these shies at gala day in north carolina, I always try to support black business. Any way when I put them on my feet, I love me a good heel, They were so comforatable to me. I was telling everyone that looked at my feet where I purchase and support the business.
The owner took a picture of me in the shoe, be cause she saw how excited I was about the comfort and fit, put them on my feet as soon as I paid for them " can you say Yessss!!!!!!
Nice shoes
The shoes are beautiful and I so wanted to love them, but unfortunately I had to return them because one of them slipped off of my foot (even with a shoe pad) and a couple of the pearls came off when I tried them on. The customer service was UNMATCHED though! Very responsive and even met me to do an in-person return. She also gave me a gift for my troubles which was also lovely and appreciated! Finally, the packaging was very pretty—loved the purple and gold sparkly box!